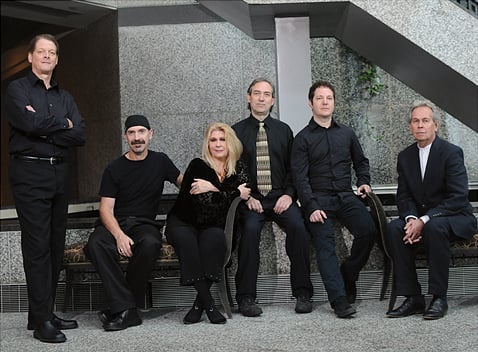 The British Progressive Band known as Renaissance was founded in 1969 by Keith Relf and Jim McCarty after the split up of their band, the Yardbirds. Renaissance was set slightly apart from other Progressive bands throughout the 70s, such as Genesis, Yes and ELP, as they emphasized more on symphonic classical music blended into their progressive themes without relying on hard hitting synthesizer or screaming guitars. But make no mistake; they were equally as popular amongst the same fans. Between 1969 and 1971 the band went through personal changes with the inclusion of vocalist Annie Haslam and guitarist / composer Michael Dunford while former singer/songwriter Betty Thatcher remained as their lyricist. The lineup continued to evolve until in 1973 when there were no original members left in the band just as they were finding their biggest success. Renaissance went on to record 15 albums and did years of touring with highlights including Carnegie Hall with the New York Philharmonic Orchestra and the Royal Albert Hall with the Royal Philharmonic Orchestra, which Annie Haslam sites as her fondest memories of Renaissance later in this interview. For most of Renaissance's history, Annie and Mike where the core of the band and after four decades of music, Annie went on to pursue other interests outside of music, including artwork. After a long dormant period, Mike Dunford's sons stated that if you love the Renaissance so much than why don't you get back together? And, in 2009, that happened with a successful tour and time in the studio. Mike's unfortunate death in 2012 due to a stroke had a profound impact on Annie as they were close friends for decades, but she states how blessed she feels that he was on the recording of their forthcoming album Grandine il Vento. Ryche Chlanda who has played with Nektar and Fireballet has now joined the band on guitar as they tour 2013. Audioholics had an opportunity to speak with Annie Haslam at her studio in Pennsylvania. Here's what she had to say.
AH: What inspired the Renaissance reunion?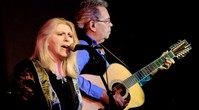 Annie: Well, it was actually Michael Dunford's son William who said, "Dad, you loved the band, didn't you? So, why don't you get it back together?" Then unfortunately or fortunately, whichever way you'd like to look at it, he was interested and brought the tour together in 2009. Which was our 40th anniversary tour. Originally it was going to be all the members but it didn't happen that way. There were too many conflicts of time and different things going on. The only time that we could actually go out and do the tour where the dates that John could get. Which, unfortunately clashed with some things that the other band members couldn't change. So, we decided to move on or there wouldn't be another opportunity. That was it really. So, it was down to Michael and me and we asked Rave Tesar and Dave Keyes if they would join up, and they did. Then we brought in another keyboard player, Tom Brisland at that time and Frank Pagano. Tom stayed with us for about a year and then Jason Hart joined. We've got a great band of musicians.
CURRENTLY AVAILABLE FROM GONZO
Still Life
CD - £7.99