Rolling Stone
has named him the second best guitarist of all time behind Jimi Hendrix.
After half a century of chart-topping albums, Clapton's career is still going strong as he continues to experiment with new styles, refusing to let his music go stale. His forthcoming album Forever Man will hit shelves in late April.
The British-born rocker got his start with the Yardbirds in the early 1960s, where his technical prowess quickly became famous among London's burgeoning blues rock scene. In 1966, he formed the legendary supergroup Cream with
wild-man drummer
Ginger Baker and bassist Jack Bruce.
In the mid-1960s, an anonymous graffiti artist
spray-painted
"Clapton is God" in a London underground station. The phrase caught on; other admirers replicated it across the city, and it became the subject of a now-iconic photograph.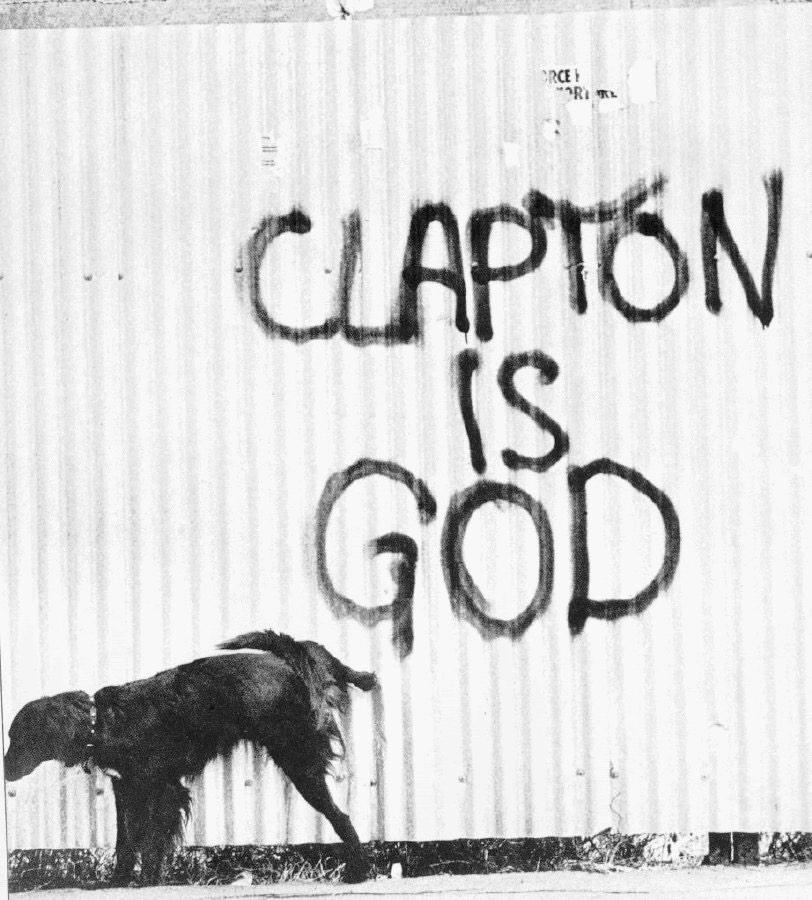 For his part, Clapton never fully embraced the slogan: "At the bottom of the picture there's a dog peeing against the wall. That kind of sums up my attitude to it," he
said
during a 2003 radio interview.
His tendency to smash guitars on stage indirectly earned him the moniker "Slowhand." A member of the Yardbirds noticed that the audience would wait out the time it took him to bring out a new guitar with a "slow handclap." The observation and Clapton's fast playing style led the Yardbirds manager to coin the nickname.
Clapton weathered his share of demons throughout the decades, and he channeled the hard times into his music. His struggles with alcohol, cocaine and heroine addiction is touched on in many of his songs, and the death of his four-year-old son inspired the hauntingly sad "
Tears of Heaven.
"
In light of the guitar god's birthday, we rounded up five dazzling solos that showcase Clapton's wide-ranging axe skills.
CURRENTLY AVAILABLE FROM GONZO