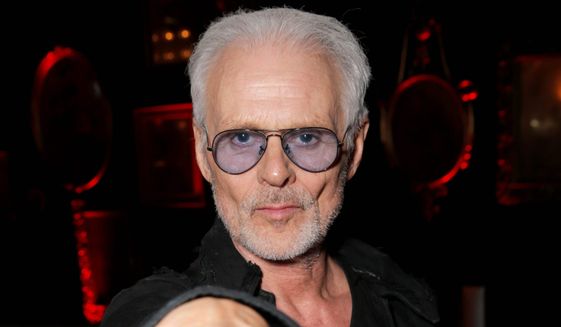 Michael Des Barres
is the glam lead singer of underrated bands Detective,
Silverhead
and
Chequered Past
. He is also the wiry dude who stepped in for
Robert Palmer
as the touring lead singer of Power Station and blew away the audience at Live Aid. Mr. Des Barre co-authored one of the sexiest songs ever, "Obsession," and managed to temporarily tame the heart of groupie maven Miss Pamela (now his ex-wife).
In addition to his music credits, the British native has over 50 film and television credits, including "MacGyver," "To Sir, With Love," "Melrose Place," "CSI," "Bones" and "Mulholland Drive."
Put simply,
Michael Des Barres
is rock 'n' roll. Although he has nothing to prove, his latest album, "Key to the Universe," is a true love letter to rock.
Question: What motivates you to keep making rock 'n' roll?
Answer: Just breathing. It's so interesting when people talk about Mick Jagger, and they say, "How amazing that he can still do it." It's not that you can do it; it's that you want to do it. I've done nothing else over the years than express myself. I breathe rock, and I exhale roll. That's it, man. That's my life.
Q: Does it get easier with age?
A: "Easy" is a misleading word. I think that you've got to be challenged. Without it, you wouldn't have motivation to get up in the morning. I'm a great believer in completing tasks.