Bill Bruford lays the foundations for prog rock
Part of the very foundations of prog-rock, Bruford's work with Yes and King Crimson became the standard against which rock drummers were to be rated. He was revered by fans and fellow musicians alike – even after a fist-fight with Yes bandmate Chris Squire, he was still asked to play all the drums on Squire's next solo album Fish Out of Water. For ShallowHalo, Bruford's work with King Crimson is his favourite, citing "every track off Larks' Tongues in Aspic".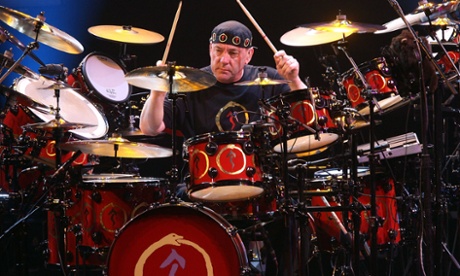 CURRENTLY AVAILABLE FROM GONZO

Bill Bruford took up music and drumming at the age of 12. By age 27 his musical character had already been forged in the fiery furnace of four of the biggest progressive rock groups of the day: Y..

---

'Skin and Wire: PianoCircus featuring Bill Bruford play the music of Colin Riley', in which a composer supervises a jazz drummer who used to be a rock drummer playing with a group of classical pianist..

---

Inside the beating heart of some of one of the world's greatest orchestras, the Amsterdam Concertgebouw Orchestra, lies a percussion section with a very individual and separate identity. The Ne..

---

British percussionist Bill Bruford and Dutch keyboard master Michiel Borstlap are two of the leading lights in contemporary improvised music. Since their first meeting at the Nijme..

---

Pete Lockett is one of the world's leading multi-percussionists. An authority on Indian percussion and an expert on tablas, kanjira and bongos, he has played and recorded with countless artists ..

---

Unmissable jazz collaboration sees Bill Bruford teaming up with ECM-label regular Ralph Towner on 12-string guitar and piano, and bassist Eddie Gomez, a veteran of the Bill Evans Trio, to record eleve..

---

Bill Bruford's Earthworks was for 22 years one of the longest-running and most successful of the UK-based jazz groups. Having already spent twenty years on the cutting edge of modern rock p..