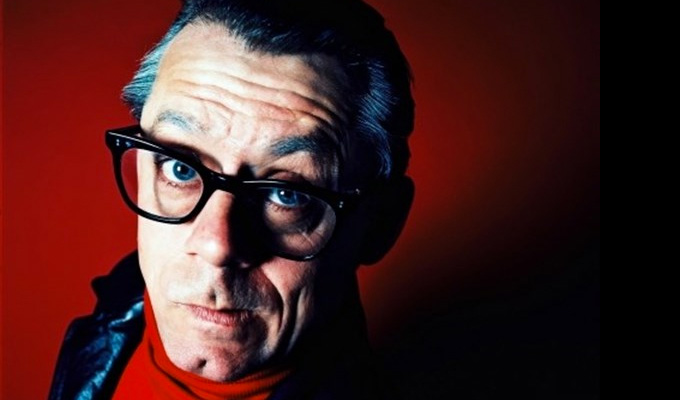 Time stands still for
John Shuttleworth
, I was surprised to find that it had been more than four years since I'd last seen this mild-mannered singer-songwriter from the South Yorkshire village hall circuit, yet everything in his set remains reassuringly familiar. Even down to not quite knowing all his own songs seamlessly.
In that vein, this tour's title A Wee Ken To Remember, is based on yet another poster misprint that his hapless manager and next-door-neighbour Ken Worthington apparently failed to notice, and which Shuttleworth tortuously tries to justify. The diminutive Ken once came last on New Faces, but otherwise there's very little memorable about him. Inconsequential tales of him walking on their shared garden wall in Cuban heels is the best Shuttleworth can come up with.
Of course the limited horizons of
Graham Fellows
's alter-ego is the joke. When he reverts to the weekends the show was meant to be about, it's trips to the Keswick Pencil Museum or the local reservoir 'to check the level' that are the highlights. Recognition of the simple suburban pleasures score high on Shuttleworth's appeal, and now the 55-year-old Fellows is about the age his alter-ego always seemed to be, the image sits well.
Funniest are Shuttleworth's brushes with modern life – which is pretty much anything in the last 30 years. To him CDs are still too modern, while his musical references are Aswad, the Lighthouse Family and the Belle Stars. He's distrustful of hummus and any coffee that isn't instant. Still, he got himself on eBay, which proves an adventure in itself.
The character's shambolic amateurishness as parochial raconteur and Yahama-playing 'turn', sometimes seems a cover for Fellows' own hesitant performance, but certainly endears him to the audience. Counterintuitively for a character act, it's as if there's no pretence here; this is the lightest of entertainment reflecting the minutiae of life; and Fellows is thoroughly immersed in that small world.
CURRENTLY AVAILABLE FROM GONZO