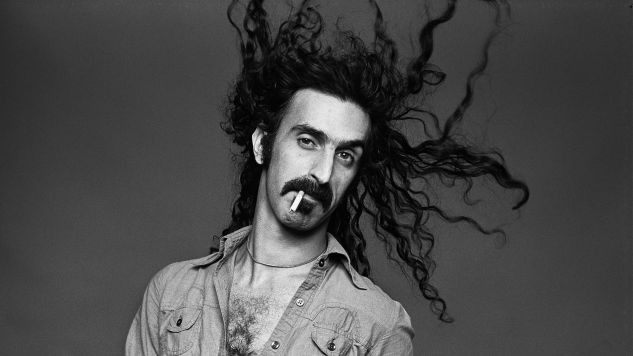 Frank Zappa fans are an obsessive sort, and to be into Zappa feels like being in on a big secret. Thanks to his prolific output, listeners can spend years delving to his catalogue without fully digesting it. One need not be a total Zappa fanatic to appreciate his work, and specific elements of his output—acerbic social commentary, virtuosic guitar work, and complex usage of time signatures—stand strongly enough on their own to appeal to the listener who's never quite gotten it. Spencer Dryden of Jefferson Airplane once
said
, "If we have to have a spokesman for what is going on today, musically and every other way, Frank Zappa gets my vote."
For many, the hype surrounding Zappa's persona overshadows the merits of his music. The highly quoted composer can be controversial, countercultural, and contradictory—sometimes all at the same time. What's most problematic in separating the man from the music is coming to terms with his frequent sleaze and misogyny. While elements of the former can pass as a forgivable element of satire, lyrics emphasizing the later (in songs like "Crew Slut" or "Fembot in a Wet T Shirt") are so blatant that it's hard to accept such grotesque chauvinism as playful parody.
Read on...
CURRENTLY AVAILABLE AT GONZO:
Frank Zappa is considered to be one of the most influential rock musicians of the late twentieth century. Between the start of his career in the late fifties and his death in 1993 he recorded and rele..
---
---
On September 19, 1985, Frank Zappa testified before the United States Senate Commerce, Technology, and Transportation committee, attacking the Parents Music Resource Center or PMRC, a