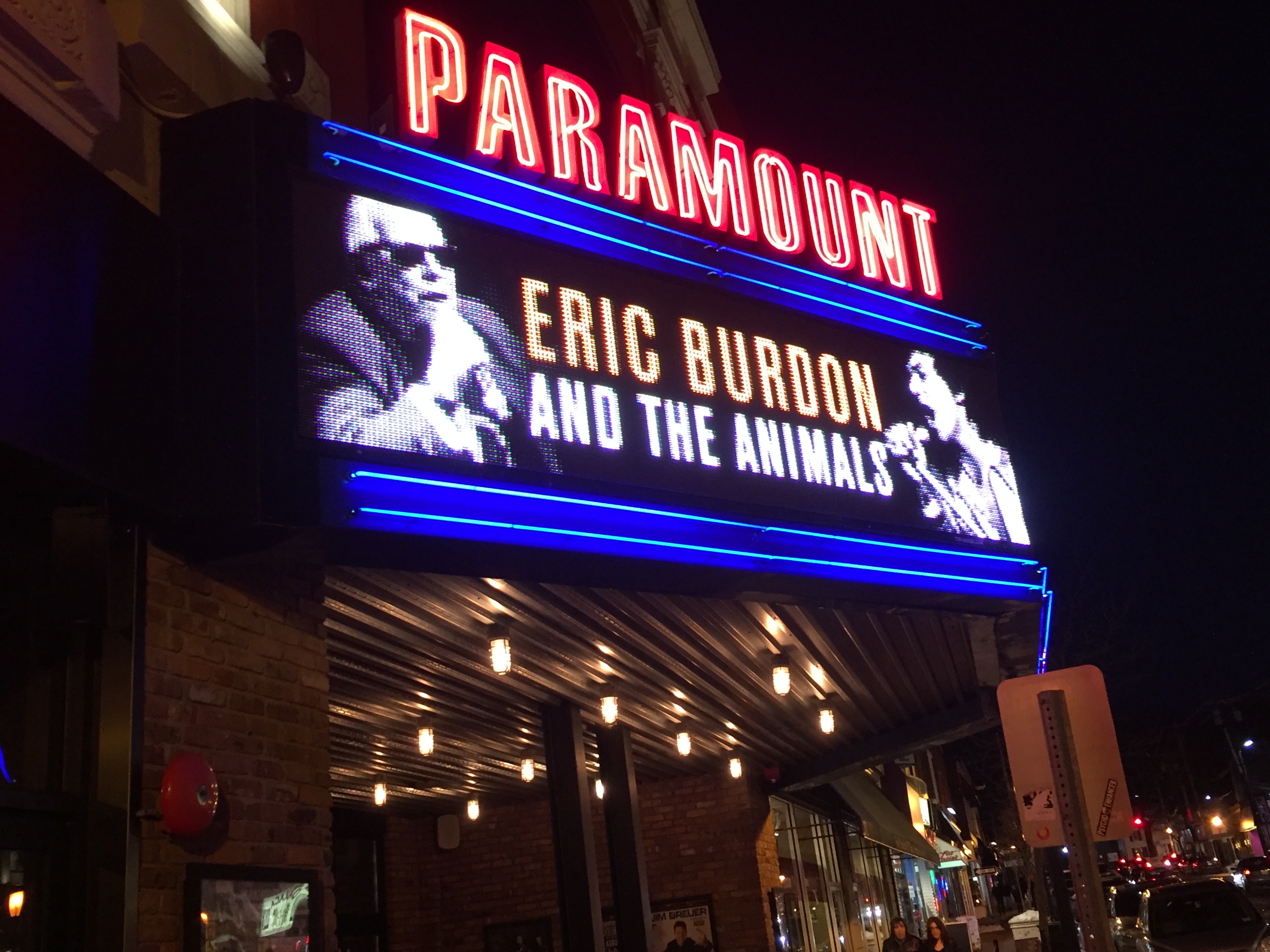 After all the rock musicians who have passed away the past five or six weeks, making you almost loathe to check Facebook in the morning, it's time to celebrate those who are still kicking and entertaining audiences.
Take, for example, Eric Burdon, whose face should be in the dictionary under "journeyman rocker who's paid his dues." At 74, he's still doing what he does best -- bellowing classic tunes with a crack band behind him through much of the year. A concert draw around the world, scores of babyboomers are more than happy to pay to witness him sing his huge repertoire, especially since his deep baritone voice is still in fine shape.
Rising to fame amid Beatlemania with his band The Animals, these five working-class lads from Newcastle played a bruising rockified version of R&B, cranking out a bunch of hits over a two-year period.
At the Long Island gig, Burdon made a
grand entrance
to his 1970 hallucinatory hit "Spill the Wine" with the funk band War that still sounds like a hippie anthem, in which upon hearing you can't help but put a smile on your face and "dig that girl."
Read on...
CURRENTLY AVAILABLE FROM GONZO