The other day we
posted a new track by Mimi Page
, guesting on a song by Clark Kent. Today Clark explains how they started working together:
"I first found out about Mimi Page on a Greyhound a little over a year ago, through Minnesota's massive remix of "A Bad Place". She continued to impress me with her two songs with Bassnectar, and of course all of her solo projects. Working with her has been a goal of mine for quite some time, and she was an absolute pleasure to work with. Really quite happy with what we made, I hope you guys enjoy it!"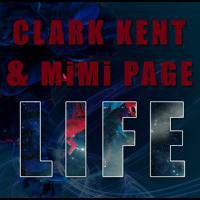 We certainly did, Clark...
MIMI AT GONZO