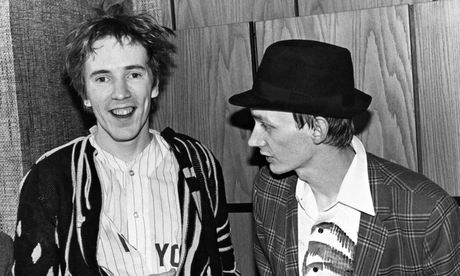 Keith Levene has announced plans to revisit Commercial Zone, his final LP with
Public Image Ltd
, getting "[to] what the fourth album was supposed to be". The PiL co-founder is
crowdfunding
$12,500 (£7,400) "not so much set the record straight but [to] get the right record out the right way".
Commercial Zone has a messy history: Levene began working on the record in 1982, the year after Public Image Ltd released The Flowers of Romance, but quit the group before it was finished. "Due to endless complications the project became splintered in spring 1983," the campaign states. "This led to Keith going his separate way from PiL resulting in two diluted releases neither of which were satisfactory." Those releases are PiL's 1984 LP, This Is What You Want... This Is What You Get, and Levene's Commercial Zone: This Is Not A Bootleg, which came out around the same time. "It has all been very annoying," Levene
told a magazine at the time
. "What PiL did for their record was use the ideas on the original tapes that suited them, but they re-recorded everything with new musicians ... I had to release [my record] to end the situation."