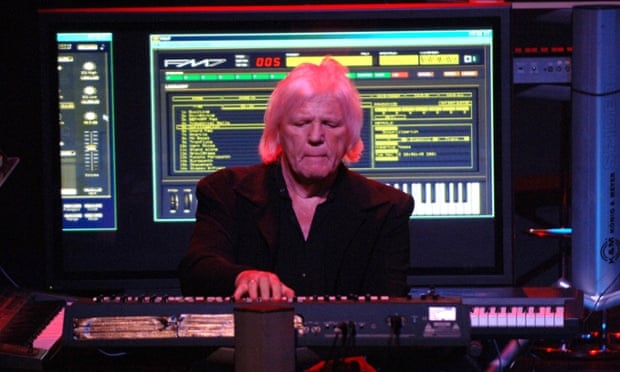 One of the most influential figures in German rock music, Edgar Froese of Tangerine Dream, has died. Froese, who was 70, suffered a pulmonary embolism and died in Vienna on Tuesday, Tangerine Dream announced on their Facebook page.
Froese founded Tangerine Dream in Berlin in 1967 and was the only constant member. Early in their career the group were associated with the scene known in the UK as "krautrock", and their debut album was comprised of tape collages.
But as they developed they had little in common with the "motorik" sound of Neu! and Harmonia, the challenging experimentalism of Faust or the free-flowing improvisations of Can. Instead they developed a spacey, synth-driven sound that was profoundly influential on electronic and ambient music.
The sad news of Edgar's death missed this week's issue of Gonzo Weekly by about half an hour. However, he will be remembered properly in next week's issue...