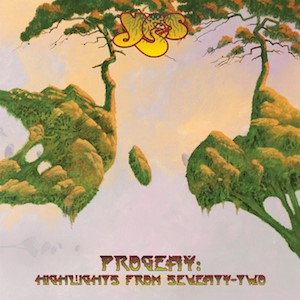 Steve Howe fans have three reasons to celebrate in 2015: three live albums featuring the iconic guitarist in his two most famous bands, Yes and ASIA.
It kicks off with the release of Progeny: Highlights From Seventy-Twoin the last week of May, capturing selected tracks from Yes's 1972 tour in support of their fifth studio album, Close To The Edge. The band recently discovered recordings of seven entire concerts recorded prior to the shows heard on their Yessongs live record.Progeny features 90 minutes of live recordings selected from the seven shows.
Next up is ASIA's Axis XXX Live in San Francisco MMXII, recorded on November 7th 2012 at the Regency Ballroom in San Francisco. It's available on CD/DVD and Blu Ray, and captures the band's original line-up of Howe, drummer Carl Palmer, bassist/vocalist John Wetton and keyboard player Geoff Downes in support of their XXX album. It'll be released on June 5 in Europe and June 9 in North America.
CURRENTLY AVAILABLE FROM GONZO