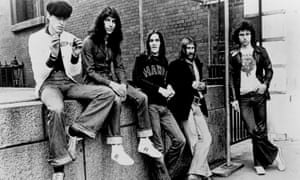 I'm not the kind of person given to needing heroes. But adolescence is the time when they creep in under your defences, when you're looking for somebody else's attitude and worldview to co-opt. I've loved Hawkwind ever since I heard them thudding majestically through my older brother's bedroom wall, so it made sense that
Robert Calvert
, the band's resident poet and agitator, would be the figure to exert a hold upon my puny imagination.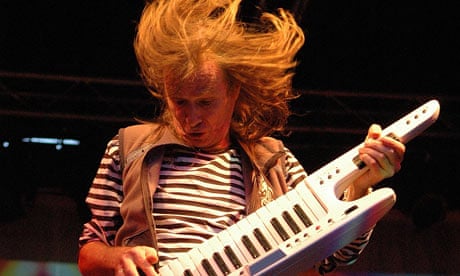 Hawkwind: 'It was basically freak-out music'
A brilliant performer and clever, witty songwriter, Calvert used science-fiction and fantasy as a way of interrogating, rather than escaping, the modern world. He enjoyed inhabiting roles and wanted to bring satire and theatre into rock music. In Hawkwind, he found the perfect vehicle for his ambitions.
A classic small town misfit and autodidact, Calvert was born in South Africa in 1945, but moved with his parents at the age of two to Margate in Kent. Consumed by the possibilities of poetry and literature, the young Calvert was also obsessed with flying, and after school joined the Air Training Corps. Alas, a problem with his ear prevented him from fulfilling his dream of becoming a pilot (though he would subsequently find other ways of channelling this obsession).
CURRENTLY AVAILABLE AT GONZO: